Events & Activities
Year Round
The Schlachthof and Pig Museum host activities for you throughout the year. Join us to celebrate Easter, US Car & Harley meetups, Mother's Day, Father's Day, Valentine's Day, Mardi Gras, Beer Garden opening with live music, cyclists' weekend. Enjoy autumn with our fine dishes made with chestnuts, pumpkin, game, and mushrooms, or winter with delicious Christmas feasts and Christmas tree shooting.
US CAR & BIKE TREFF
im Stuttgarter Schlachthof
Sa, 29.04.23 und So, 30.04.23
EVENTMEILE, LIFE-BAND IM BIERGARTEN, FOOD&DRINK MEILE, SPEZIELLER PARKBEREICH FÜR CLASSIC US CARS & MOTORCYCLES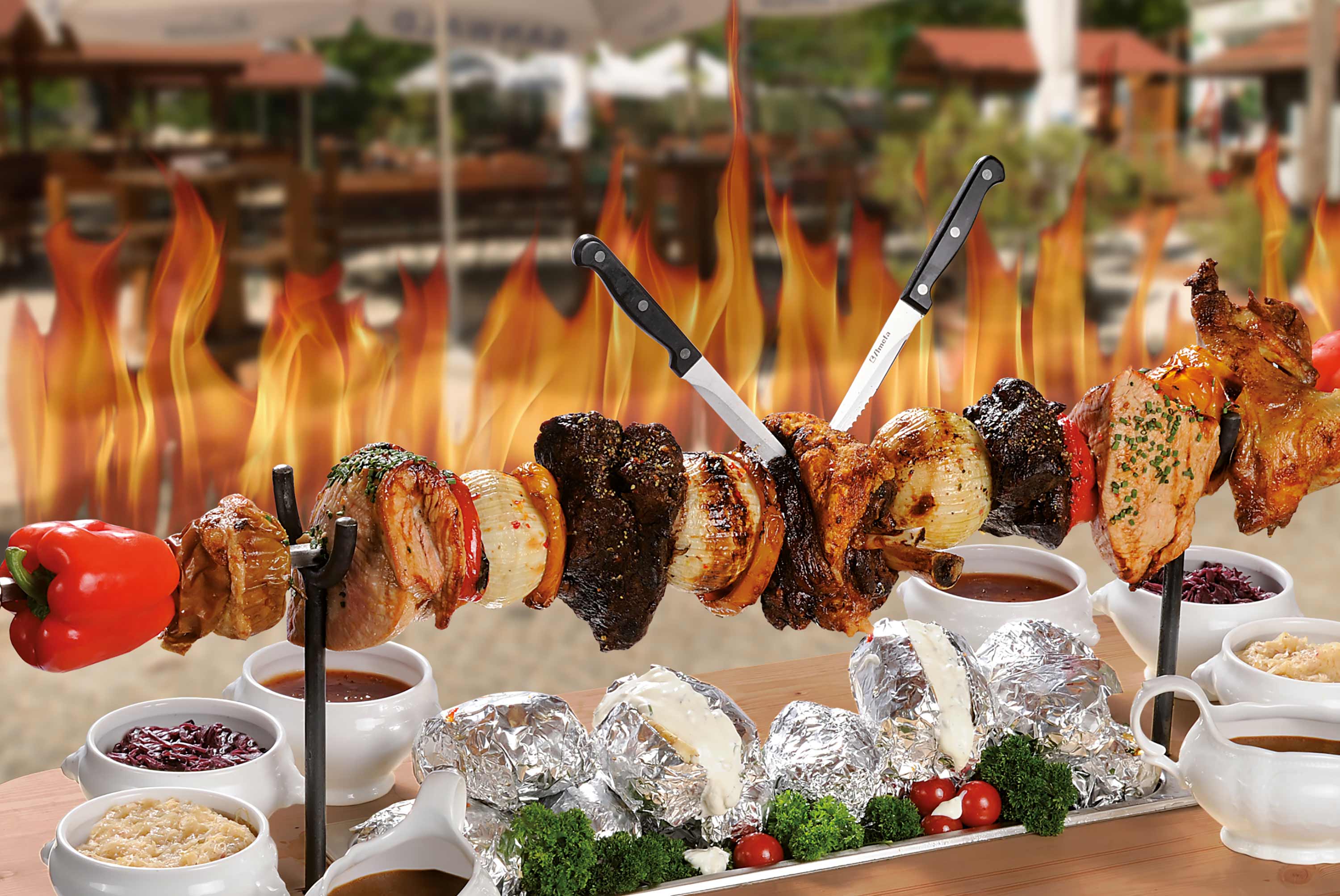 Giant spit
flambéd at your table
serves 8 - 10
GIANT SPIT
Fans of the extraordinary can indulge in the giant spit - fun to share with friends and family, for 8 - 10 people. Loaded with the best pork, beef, and chicken, served with peppers, tomatoes, and onions on a 1 metre spit and flambéd at your table.
Plus home-made spätzle, red cabbage, and roast potatoes, as well as a variety of sauces.
Suckling pig
from groups of 15 people
crispy and home-made
SUCKLING PIG
For groups of 15 people or more, enjoy our crispy suckling pig on the grill, served with delicious home-made fildersauerkraut and dumplings.
Please plan ahead and order this special delicacy a day in advance!
Celebrate your birthday with friends and family by touring the Pig Museum with Lucky the lucky pig, and then treat yourself to delicious dishes from the Schlachthof kitchen.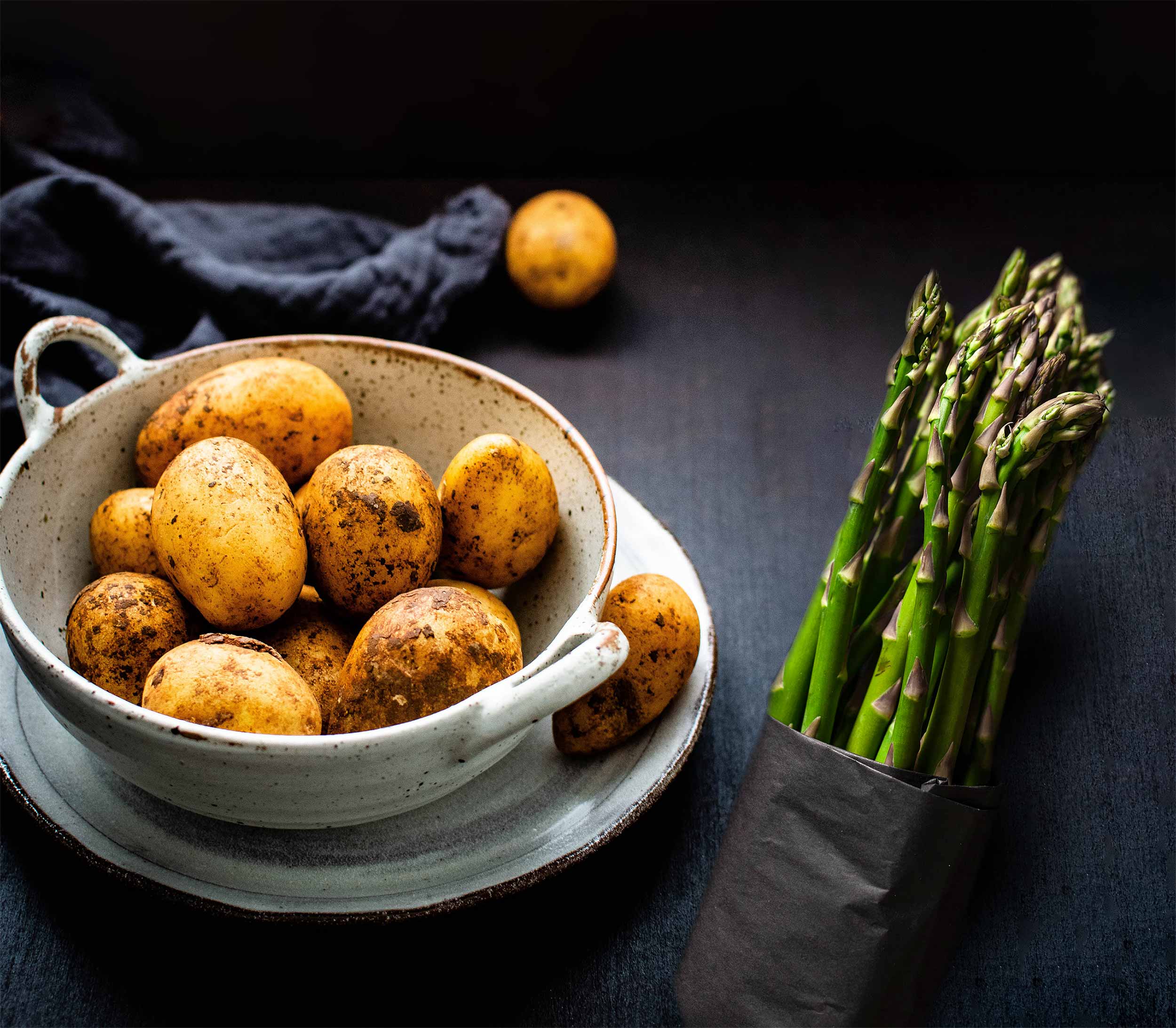 varied
month on month
fresh and seasonal
January
"Kohl + Kraut"
Rich in fibre, this is sure to keep you full.
February
"Maultäschle"
The most beloved Swabian dish in all its diversity.
March
"German Classics"
A delicious tour through Germany
April
"White Gold"
White or green - asparagus season
May
"Jubilee Day"
The best of the last 10 years
June
"Schnitzel from Head to Toe"
Whether pork, beef or veal, it's always delicious
July
"Garden of Eden"
Fresh salad, herbs, and blossoms from the region.
August
"Italia Mama Mia"
Pasta, pesto, calabrese
September
"Gold Rush"
Chanterelles and wild mushrooms
October
"Hokkaido, Butternut and Co."
Colourful varieties of pumpkin
November
"Wild Goose"
Regional, seasonal, delicious
December
"Festive and Thought-Provoking"
Traditional Christmas fare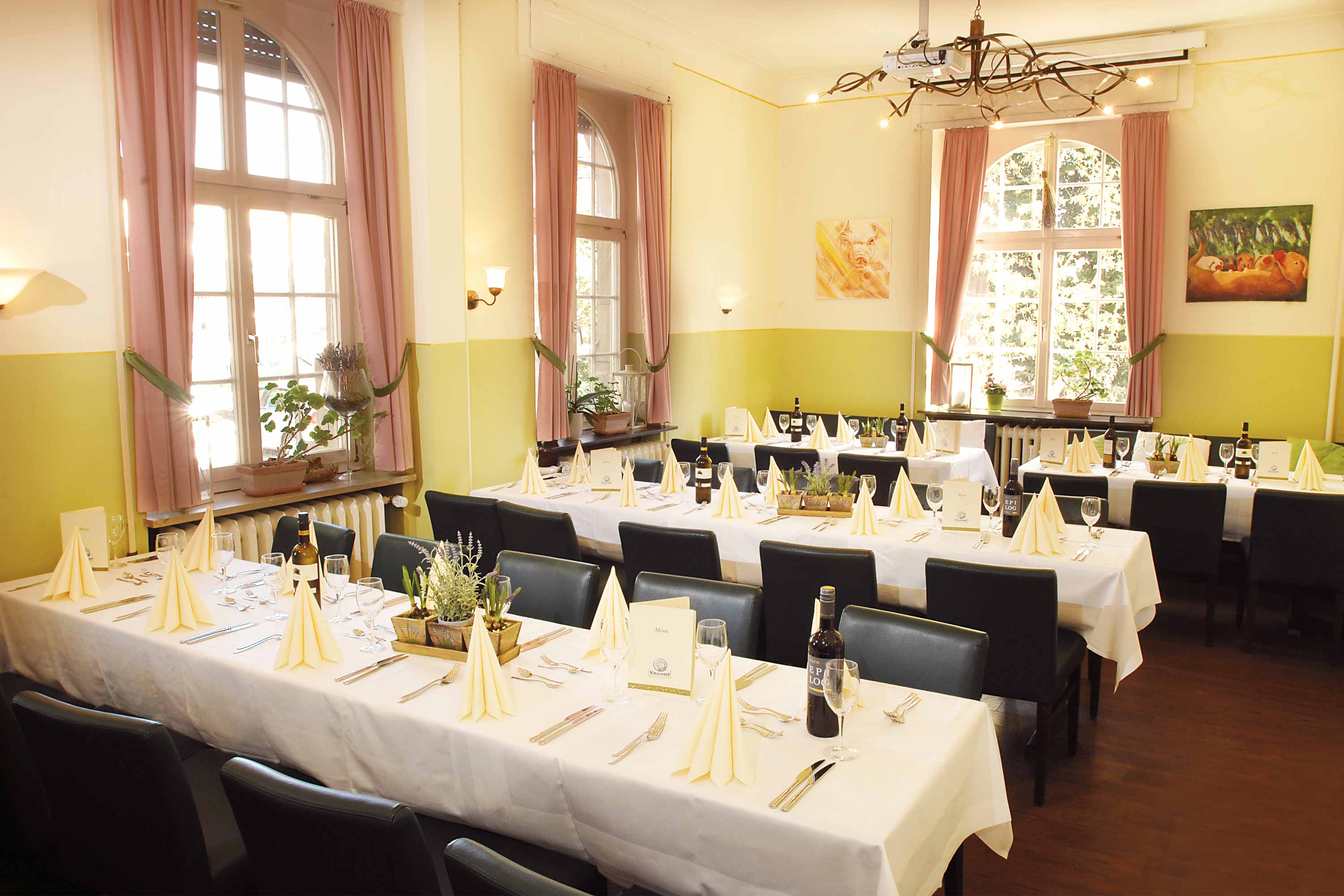 Your event at
Schlachthof Stuttgart
Just ask us!
Your event at Schlachthof Stuttgart
Ask us using the form below or call us on Phone +49 (0)711 66419500. We will be happy to advise you.